Introducing the Elvie Breast Pump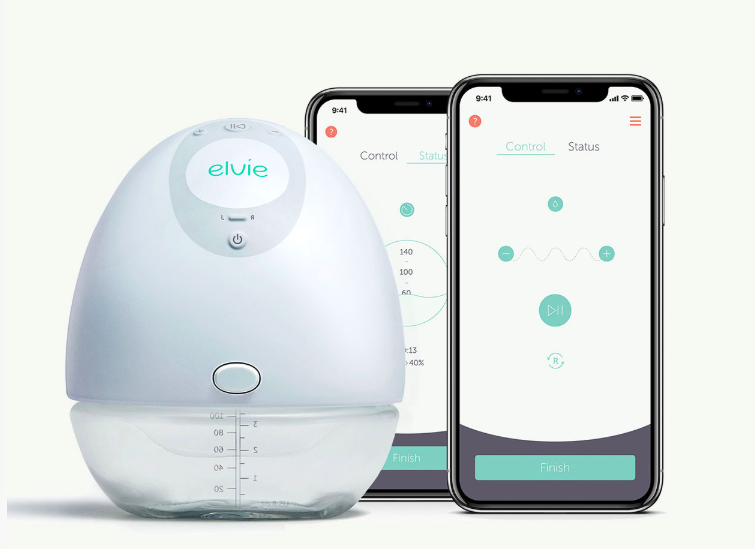 Introducing the Elvie Breast Pump
At Insurance Covered Breast Pumps we are always keeping on top of the new breastfeeding and pumping trends. One of the ones that has really taken the pumping mama community by storm is a wearable, tube-free breast pump.
That's why we are so excited to announce we now offer the Elvie.
The Elvie is a wearable, lightweight double breast pump that has no tubes, fits in your bra, and is silent.
In other words, the Elvie allows mamas to pump while carrying on with their lives. There are no tubes, no wires, and no hassle.
Here are some of our favorite features of the Elvie.
No Noise
The Elvie is completely silent allowing mamas to pump while they are on phone calls, running errands, or having coffee with friends.
No Wires or Tubes
The Elvie fits directly in your bra which means you need nothing but two small pumps and bags that sit in your bra. No more being tethered to a pump you have to plug-in or carry around with you.
Easy to Clean
How many of us have spent what feels like years of our lives cleaning pumping parts? The Elvie only has 5 parts to clean and only takes seconds to assemble.
Smart App
In addition to being hassle-free, the Elvie pump comes with a smart app that monitors milk volume in real time. You can also stop and start the pump from the app on your phone. Here is a list of everything the Elvie app offers:
Play/Pause the pump from your phone
Change mode and intensity
View real-time milk volume
Track pumping history for each breast
Set pumping timer
At Insurance Covered Breast Pumps, we know that the pumping life is mom life. And we want you to be successful!
See if your insurance will cover one of our brand name breast pumps by clicking here and follow our Facebook and Instagram for more pumping tips.