Frequently Asked Questions (FAQ) – Insurance Covered Breast Pumps
Frequently Asked Questions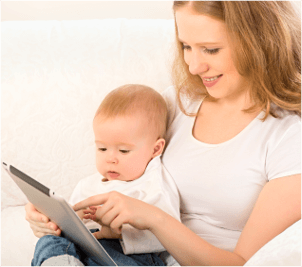 How does the Affordable Care Act help me get breast feeding support and a breast pump? Under the Affordable Care Act, breastfeeding service and supplies are a covered benefit. Many health plans will need to implement this change with the first plan/policy year that begins on or after August 1, 2012. If you have a private insurance plan or commercial insurer, this law applies to you.
How can I get more information about the Affordable Care Act (ACA)?
How can I get more information about the Affordable Care Act (ACA)?
These are some websites you can visit for additional information about the provisions regarding breast pumps under the Affordable Care Act. HHS.gov: About the Affordable Care Act Law Healthcare.gov: What are my breastfeeding benefits? Medela ACA Resources Ameda ACA Resources Hygeia ACA Resources
Will I Need a Prescription for my Breast Pump?
Will I need a prescription for my breast pump? 
Your insurance will require a prescription from your doctor if you are using your insurance to purchase your breast pump. A prescription is not required if you choose to purchase a retail pump or accessories.
How long will it take to receive my breast pump? 
We will verify your insurance within 24 hours of receiving your order and physician's prescription. Shipping of your pump will depend on your insurance companies guidelines and it may be required to wait until at least 30 days prior to your due date to ship your pump. Customer Service will advise you of any guidelines your insurance company has on when you may receive your pump. Shipping times from our warehouse can vary from 1 – 5 business days.
If I choose to get a starter pump, where can I buy accessories?
A starter set breast pump will come with all accessories needed in order to begin pumping right away. However, if you would like additional accessories for added convenience, such as a tote bag, cleaning supplies, nipple pads, etc. Insurance Covered Breast Pumps offers these supplies in our store. You can even pay with an HSA/FSA spending account card. Click Here to Shop Now.
Can I upgrade my breast pump? 
We offer breast pump upgrades for Medela, Hygeia, and Ameda. Most insurance companies will pay for a basic model double electric breast pump.  If you prefer a more deluxe model, additional costs may apply if you choose to upgrade your pump.
Can I return my breast pump?
If you have questions about returning your item, please click here for information on returns & exchanges.
Does my insurance policy cover my breast pump and accessories?
In most cases, the answer is Yes!  Following the guidelines of the Affordable Care Act, most health insurance plans provide for breastfeeding supplies and support at no cost to their members.  However, there are a few "grandfathered" policies that are not required to follow the Affordable Care Act guidelines. The customer service specialists at Insurance Covered Breast Pumps can help you navigate these guidelines to make sure that you get your breast pumps and supplies.  We have contracts with all of the major insurance providers including Aetna, Blue Cross Blue Shield, Cigna, Humana, United HealthCare (UHC), UMR, and TRICARE to name a few.  And Insurance Covered Breast Pumps carries all major breast pump brands to suit your unique needs and situation.
How do I know if my insurance will cover formula?
To learn if your insurance will cover infant formula, fill out the Qualify Through Insurance form. Once we receive your information, an insurance specialist will contact you within 3-5 business days to talk with you about your benefits.
What types of formula do you carry that insurance may cover?

We have three types of formula: Metabolic, Allergy, and Premature Infant.