What if Breastfeeding Is Really, Really Hard?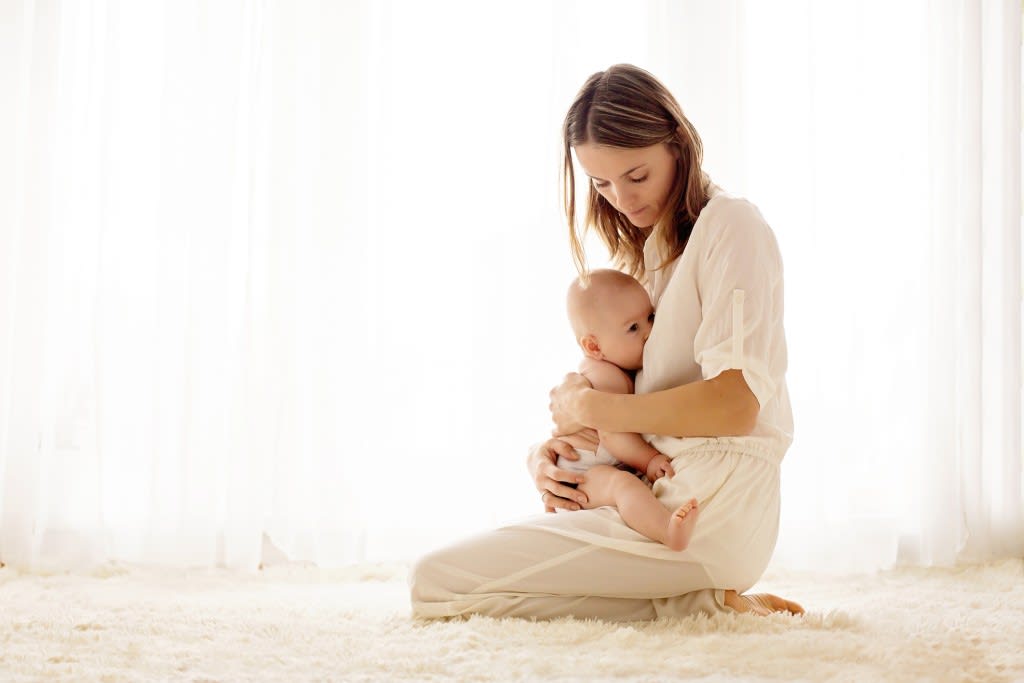 What if Breastfeeding Is Really, Really Hard?
As you read in my previous post about my breastfeeding story, I had a fairly easy time with breastfeeding. While my birth stories were less than ideal (two emergency C-sections and one planned C-section), breastfeeding came easy to both me and my babes.
However, I know many women who weren't as lucky.
So what happens when breastfeeding is really, really hard?
Marci S. — a mom of two — talked to me about her experiences and how breastfeeding was one of the biggest challenges for her as a new mom.
"Nursing wasn't something that came easy to me. Latching was almost impossible," Marci explained to me. "And I felt so much societal pressure. In fact, I ended up focusing on it so much that for the first few months it consumed me."
Marci quickly realized that breastfeeding wasn't going to work for her. It was painful and something she dreaded. However, the nurses at the hospital encouraged her to pump.
"After realizing that I wasn't going be breastfeeding at the boob, I decided to try exclusively pumping," said Marci. "It wasn't ideal, but it ended up working really well for me."
For six months, Marci pumped five times a day to give her daughter as much breastmilk as she could. She pumped when she woke up, three times throughout the day, and once before bed. Able to keep up with her daughter's supply, Marci felt much more comfortable with this decision rather than dreading nursing sessions.
"After six months I felt comfortable switching to formula. I always said that fed was best, and I felt I had done my duty. I was so proud of myself for sticking with it, but I will say I never wanted to see my pump again when it was over," she laughs.
Another mom, Eva R., had so much trouble nursing her first that by the time she left the hospital, she knew breastfeeding was not something she was going to continue.
"She wouldn't latch and when I tried to pump, I got hardly any milk," Eva said. "So I decided within the first few weeks to go to formula. It was the right decision for me and my daughter."
However, when Eva's second child was born, breastfeeding came much easier. "For some reason when Sadie was born, she latched and I had all the milk I needed. So now I tell people just because it doesn't happen with one baby, don't assume it won't work with your next."
Breastfeeding is hard. It's a learned skill for both you and your baby, and while it doesn't work for everyone, being prepared gives you a much better shot.
One of the most important things you can do is have your FREE insurance covered breast pump waiting for you at home. That way, if you are engorged or want to give bottles, you are already prepared.
At Insurance Covered Breast Pumps, we know that the pumping life is mom life. And we want you to be successful!
See if your insurance will cover one of our brand name breast pumps by clicking here and follow our Facebook and Instagram for more pumping tips.