What to Wear to Pump at Work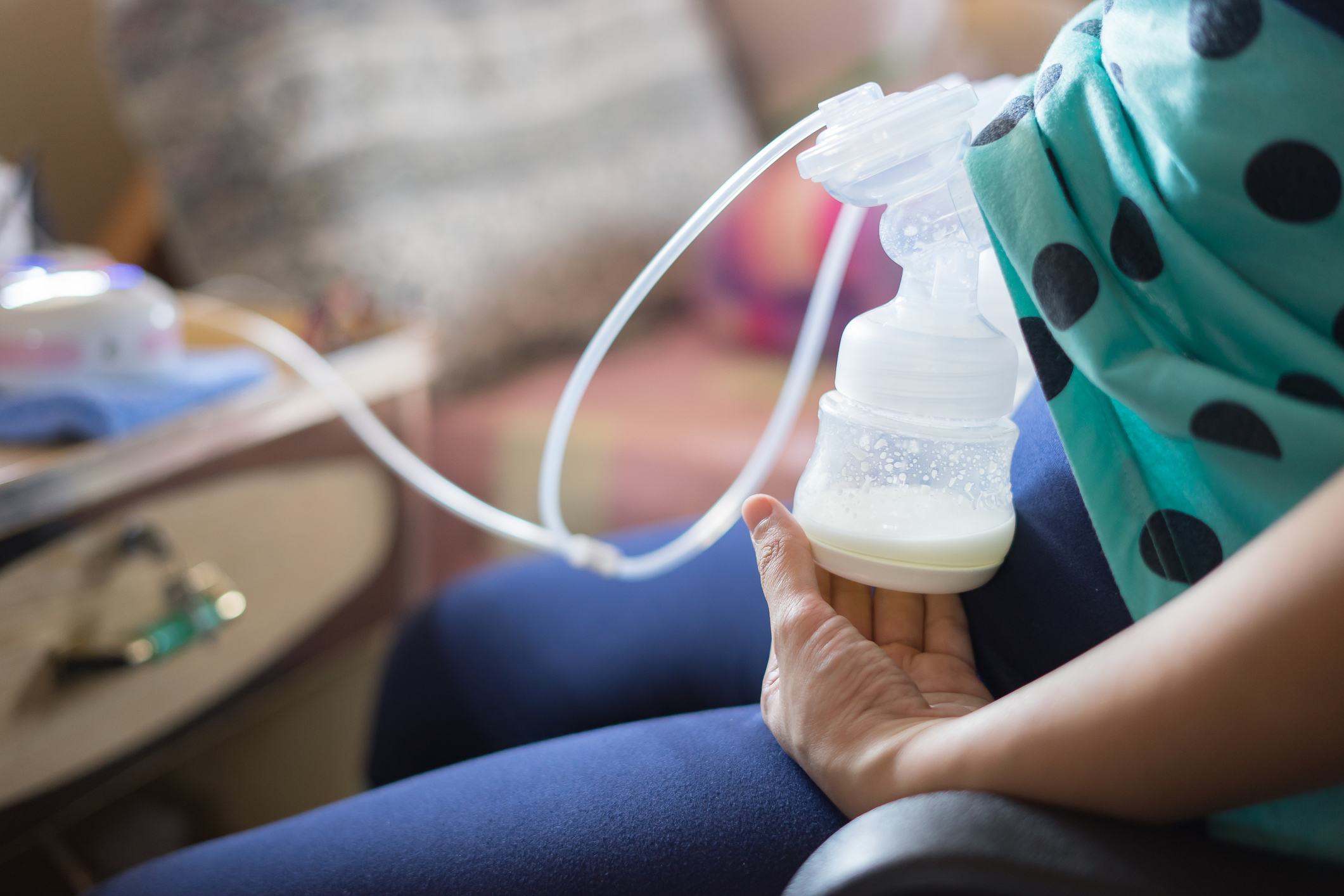 What to Wear to Pump at Work
Before you became a nursing mom, I bet you never thought that one day you'd be sitting at work with your boobs hanging out. It's not something one normally considers.
However, once you become a working/nursing mama, it quickly becomes your reality.
There are a few different ways to dress so pumping at work is as easy as possible. Here are 6 tips for how to dress when you return to the office.
Layer with tank tops
This is my go-to suggestion for all nursing mamas. Wear a tank top under any shirt so if you pull your shirt up, you don't expose your stomach and back. Even though you should be in a private room to pump, it still feels better to have as little skin exposed as possible. Find a stretchy tank top (these are great) and that way you can pull the tank down from the top to get to your boobs without having to expose more skin than is necessary. The more comfortable you feel pumping, the more milk you'll get.
Invest in wrap dresses
If you are in a more business casual office, wrap dresses can be your best friend. They are easy to access your boobs without having to get totally undressed like a normal dress would demand.
Buy clothes designed specifically for nursing
If you are on your first kiddo and know you'll probably be doing this again, consider investing in some shirts that were made for nursing. There are a few companies that cater specifically to this need like Boob Design.
Make button-up shirts your best friend
Another wardrobe staple that is key for nursing is a button up shirt. That helps you gain access and also looks professional.
Wear nursing bras
I have to assume this is common knowledge, but just in case, nursing bras are your best friend in this scenario. Otherwise, you will be removing your full bra and that will add a lot of headache and hassle to the scenario.
Bring with a hands-free pumping bra
Not only do my beloved hands-free nursing bras leave your hands free to work/play on your phone, but it also helps to cover you up more. This is key for feeling at ease while pumping in an office setting.
Pumping at work has come a long way lately. My mom tells stories of taking her manual pump into the stall at work to pump for me (THANKS MOM!). Now most everyone should be able to ask for access to a private room to pump. Plus, clothing has come a long way towards being pumping friendly.
Let me know if you have any questions! I pumped at work for two years and I love to talk about/brag about it whenever I can.
At Insurance Covered Breast Pumps, we know that the pumping life is mom life. And we want you to be successful!
See if your insurance will cover one of our brand name breast pumps by clicking here and follow our Facebook and Instagram for more pumping tips.