Our 4 Most Popular Breast Pumps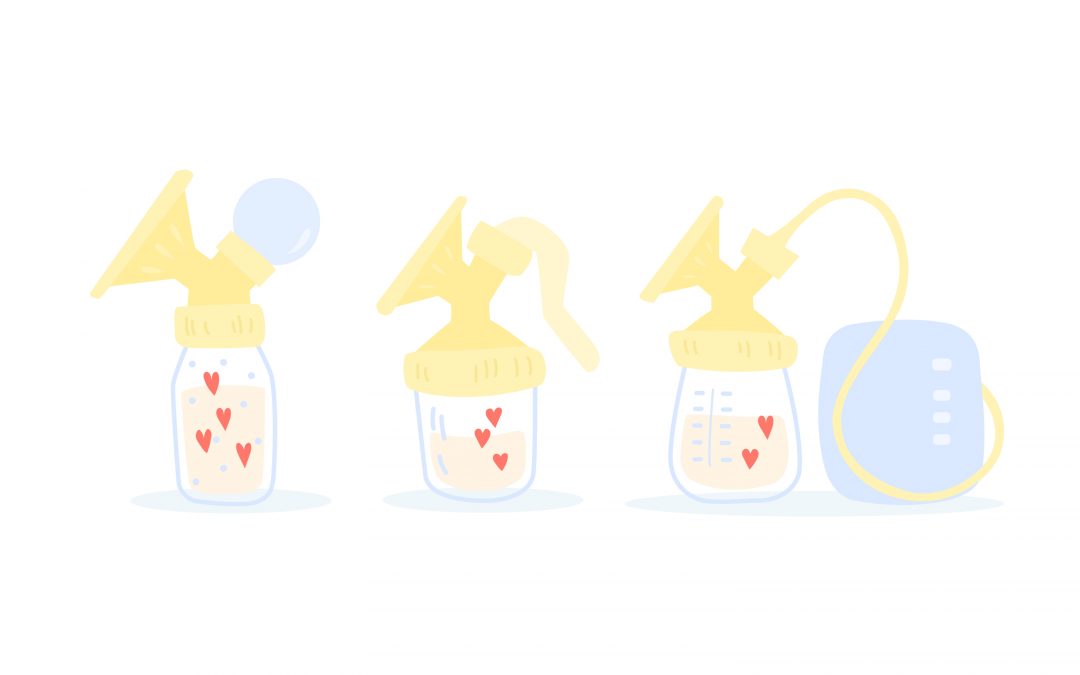 Our 4 Most Popular Breast Pumps
When mamas are ready to start thinking breast pumps, it can often be overwhelming to dive into all the categories. There's a lot to know about breast pumps to be able to choose the best one for you. We delve into some of the more technical aspects in other blog posts.
Click here to read about open vs. closed systems.
Click here to read about how to choose the best breast pump for you, including factors such as weight, sound, hands-free, and more! We've got you covered 🙂
Today we want to talk about our four most popular breast pumps and what makes them so popular.
Spectra S1
The Spectra S1 Plus is one of our most popular breast pump for a variety of reasons, including:
Closed system
Electric breast pump
Portable and rechargeable
Quiet and discreet
Weighs only 3 lbs
"Massage mode" which simulates the natural suckling of baby
Single or double pump capability
Vacuum suction goes up to L12
Built in night-light and an LCD screen
Additionally, Spectra Baby spent years developing features for the S1 Plus like "backflow protection" to keep your breast milk from harmful bacteria. It also includes "adjustable suction levels" that provides a more natural flow of milk.
Medela Pump in Style with Maxflow
The Medela Pump In Style® is a mama favorite. It offers a hospital performance and it is clinically proven to increase milk volume by 11.8%. Some of its other benefits include:
Closed system
Few parts to clean and assemble
Speed and vacuum settings are pre-programmed
PersonalFit Plus™ breast shields with oval shape for more comfort and a better fit
2-Phase Expression® technology mimics baby's natural sucking rhythm
Double electric breast pump designed for moms who pump several times a day
All parts that touch breast milk are made without BPA
Includes a battery pack for convenient pumping away from the power outlet
Lansinoh Smartpump
Mamas also love the Lansinoh Smartpump 2.0 Double Electric Breast Pump which is lightweight and has an ergonomic carrying handle.
Additionally, it connects to the Lansinoh Baby 2.0 app via Bluetooth® to track pumping sessions.
Some other benefits include:
Closed system
Ultra quiet motor
Soft and flexible flanges
8 adjustable hospital strength suction levels
2 mode technology for let down and expression modes with automatic switching
3 pumping styles to choose from to help mimic your baby's natural feeding pattern
Backlit LCD screen, lightweight body, and carrying handle
Dishwasher safe parts
Includes AC Adapter or can be used with 6 AA batteries or pump car adapter for on the go pumping (batteries not included and pump car adapter sold separately)
Ameda Mya Joy
Last but definitely not least is the Ameda Mya Joy pump. The Ameda Mya Joy is a hospital strength portable breast pump. It is small, super lightweight, ultra-quiet, and can be operated by a power source, or Double A batteries.
Some key features include:
Closed system
Weights .5lbs and fits in the palm of your hand
Ultra quiet
Double or single electric pumping options
Up to 250mmHg suction strength
2 (AA) battery power source – two hours at full power on just one charge
2-phase adjustable suction modes: 10 levels of expression mode, 5 levels of massage/stimulation mode
Memory function automatically remembers the last settings
Timer display easily tracks pumping time
Smart auto power off automatically powers down after 30 minutes
Adaptable for single or double pumping
Long, reliable performance backed by a 2-year warranty
At Insurance Covered Breast Pumps, we know that the pumping life is mom life. And we want you to be successful!
See if your insurance will cover one of our brand name breast pumps by clicking here and follow our Facebook and Instagram for more pumping tips.