What You Need to Know About Open vs. Closed Breast Pump Systems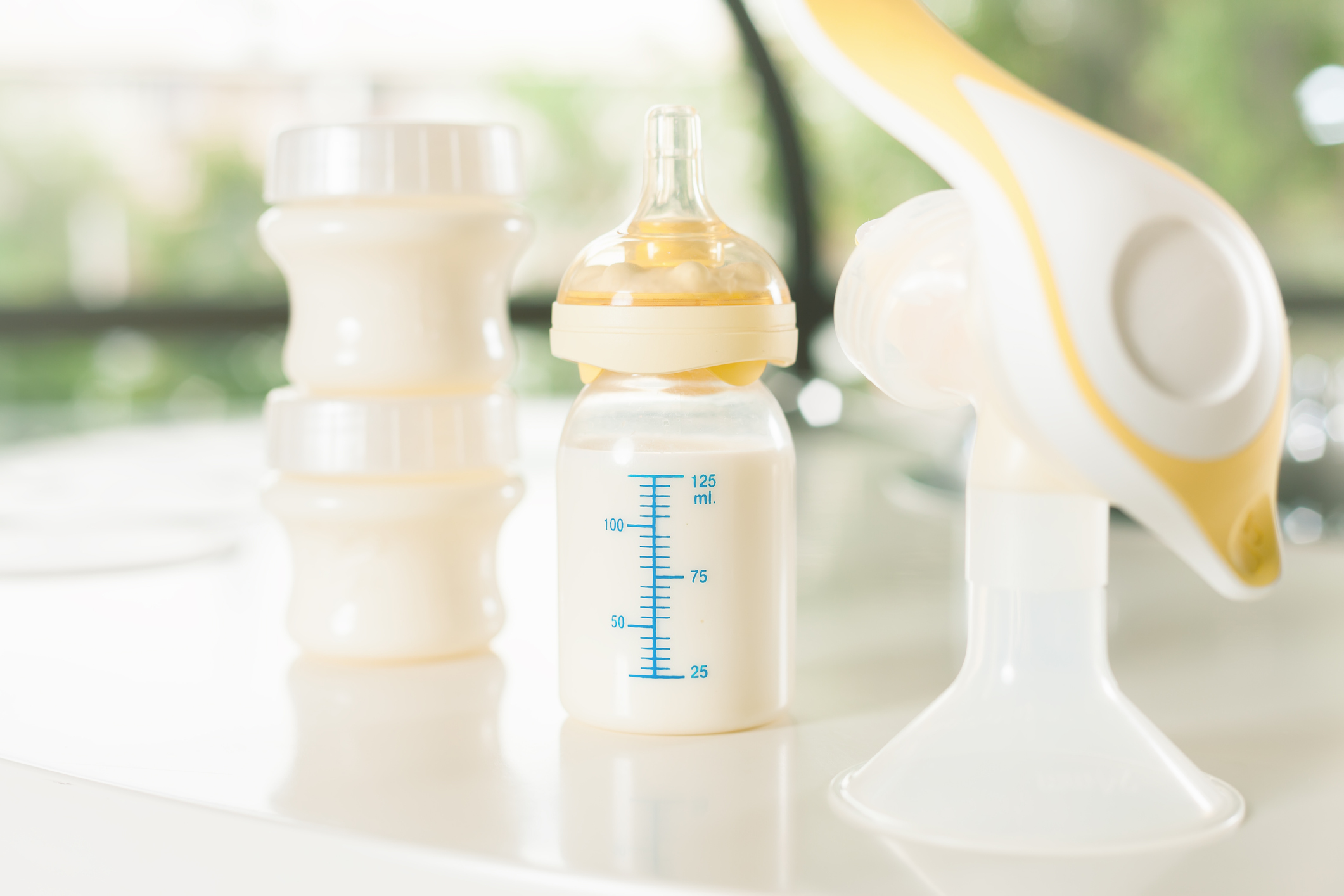 What You Need to Know About Open vs. Closed Breast Pump Systems
When you first see those pink lines on a pregnancy test, you probably didn't think that months down the line you would be obsessing over breast pumps. Instead, you were probably focusing on tiny baby clothes and adorable nursery decoration.
Yet, picking the right breast pump is an important decision for those mamas who want to breastfeed but also need some freedom.
We've talked about how to find the right breast pump here and how to find the right flanges here. Today we want to explain the difference between an open system and closed system.
Q: What is the difference between the closed system and open system breast pump?
A: A closed system pump has a barrier between the milk you pump and the pump itself. The barrier means that no milk or fluids can get into the pump helping to prevent contamination.
An open pump system has no barrier. If milk gets into the tubing, then the tubing must be cleaned and dried before using it again. Please keep in mind it is very unlikely there will be contamination if milk is left inside the tubing, but it is a possibility.
Q: What does "overflow protection" mean?
A: Not all closed systems are the same and Medela uses the term "overflow protection" instead of "closed system".
Here is a description from the Medela website:
"It's worth knowing that 'closed system' and 'open system' are not clinical or medical definitions, and different breast pump manufacturers may use them differently.
For this reason, we at Medela prefer the term 'overflow protection', as that's the milk barrier's main purpose: to stop milk from overflowing and entering the pump.
In addition, there's actually no such thing as a completely 'closed-system' breast pump – all breast pumps need some air to flow in and out of them so the vacuum can work."
Q: Which one is better for me?
A: Many people choose a closed system breast pump, however the truth is that you have to clean both types of breast pumps. If you are thinking of buying a used breast pump, then you definitely need to buy a closed system pump.
Q: Which breast pumps are a closed system vs. open? 
A: Insurance Covered Breast pumps carries mostly closed systems. Here is a list:
Closed System:
Ameda Purely Yours
Ardo Calypso
Lansinoh Signature Pro
Megna M7
Specrtra S2
Spectra 9 Plus
Open System:
Freemie Freedom Pump
Overflow Protection:
Medela
At Insurance Covered Breast Pumps, we know that the pumping life is mom life. And we want you to be successful!
See if your insurance will cover one of our brand name breast pumps by clicking here and follow our Facebook and Instagram for more pumping tips.