Everything You Need to Know About Medela Breast Pumps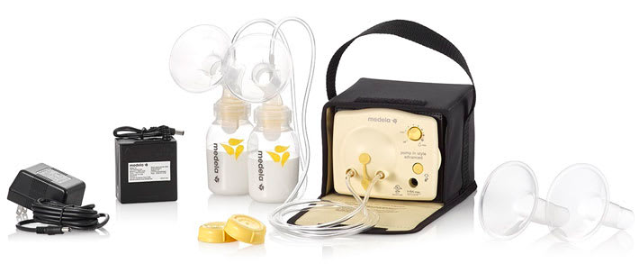 Medela Breast Pumps Covered By Insurance
Insurance Covered Breast Pumps has been working with nursing mamas for years, many of whom have spent hundreds of hours attached to breast pumps. From pumping at work to exclusively pumping to pumping and dumping after a fun night out — the breast pump is a staple of new motherhood.
Over the past few months, we asked our moms to tell us about some of their favorite pumps and we are going to talk about why they love those pumps. There have been so many ounces of breast milk expressed to bring you this review, and we are excited to tell you which pumps we love and why.
Today we are talking about the Medela Breast Pump. The Medela Pump in Style is one of the most popular breast pumps on the market, and for good reason. Here are a few reasons why mamas love this pump:
1. Medela has been a nursing mother staple since 1961
Medela as a company is completely time-tested and has been in business since 1961. Its mission is to champion mothers and it changes with the times to bring nursing mamas the best technology for their breastfeeding needs. Medela breast pumps work more like breastfeeding babies so mamas are able to deliver the milk they need to feed their babies.
2. Medela's parts are available far and wide
This may not sound like the most important reason to love a pump, but picture this. You are on the road and you realize that you have your pump, but you forgot your tiny pump membrane, those little white parts that make pumping possible. This is a very big deal. Without them, you can't pump. Luckily for you, Medela breast pump replacement parts are available at many stores including Buy Buy Baby, Target, Walmart, and more. This availability has saved many mamas many times.
3. Medela offers many options of breast shield sizes
Breasts are all different shapes and sizes, which is something Medela understands. That's why they offer a large array of breast shield sizes and more customization opportunities using products from outside companies. You can read more about breast flanges and shields here.
4. Medela's breast pumps come in handy carrying cases 
Medela knows that moms all have different needs, so it offers its pumps in a variety of different carrying cases. There is the tote bag and the backpack. While this doesn't seem like a huge deal, the microfiber bag helps to keep pumping supplies tidy and organized. It's easier to just grab your pumping bag and go when you know that everything is where it's supposed to be.
5. Medela's has a wide range of accessories
Beyond needing a pump, moms need bottles, membranes, flanges, and more to have a successful pumping experience. Medela offers a huge range of these accessories. Having these accessories easily available helps mamas figure out how to make pumping work best for them. They even offer cleaning accessories that make cleaning and sterilizing pumping parts a total breeze.
At Insurance Covered Breast Pumps, we know that the pumping life is mom life. And we want you to be successful!
See if your insurance will cover one of our brand name breast pumps by clicking here and follow our Facebook and Instagram for more pumping tips.