Cigna Breast Pumps
CIGNA Covered Insurance Breast Pumps?
CIGNA is an insurance healthcare corporation based in suburban Bloomfield, CT and Philadelphia, PA. CIGNA's insurance subsidiaries are major providers of medical, dental, disability, life and accident insurance and related products and services, the majority of which are offered through employers and other groups (e.g. governmental and non-governmental organizations, unions and associations). CIGNA offers Medicare and Medicaid programs with health, life and accident insurance coverage primarily to individuals in the U.S. and selected international markets.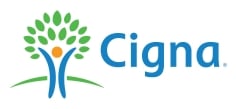 CIGNA makes medical insurance plans available in 12 states including: Arizona, California, Colorado, Connecticut, Florida, Georgia, Maryland, Missouri, North Carolina, South Carolina, Tennessee, and Texas. Dental plans offered by CIGNA are sold in all 50 states and the District of Columbia. CIGNA has more than 10,000 hospitals, doctors, and specialists as part of their healthcare network. More information about CIGNA and the associated plans can be found at
Will CIGNA cover my breast pump?
In many cases, the answer is Yes! Following the guidelines of the Affordable Care Act, CIGNA like most other insurance programs provide for breastfeeding supplies and support at no cost to their members. However, CIGNA does offer a variety of plans with some programs "grandfathered" where they do not follow health care reform guideline and it may not cover an electric breast pump. As a specialist in working through the details of complicated insurance coverage policies, Insurance Covered Breast Pumps can help you navigate these guidelines from CIGNA to make sure that you get your breast pumps and supplies. Insurance Covered Breast Pumps carries all major breast pump brands to suit your unique needs and situation.
A prescription from a CIGNA-authorized physician, physician assistant, nurse practitioner, or nurse midwife is required. This prescription must specify the type (manual or standard electric) of breast pump but it does not need to specify any certain brand, model or style. Breast pumps and supplies covered by CIGNA can be provided from a medical supply provider like Insurance Covered Breast Pumps.
Find out if CIGNA will cover your breast pump