Everything You Need to Know About Breast Flanges, Breast Shields, & Nipple Shields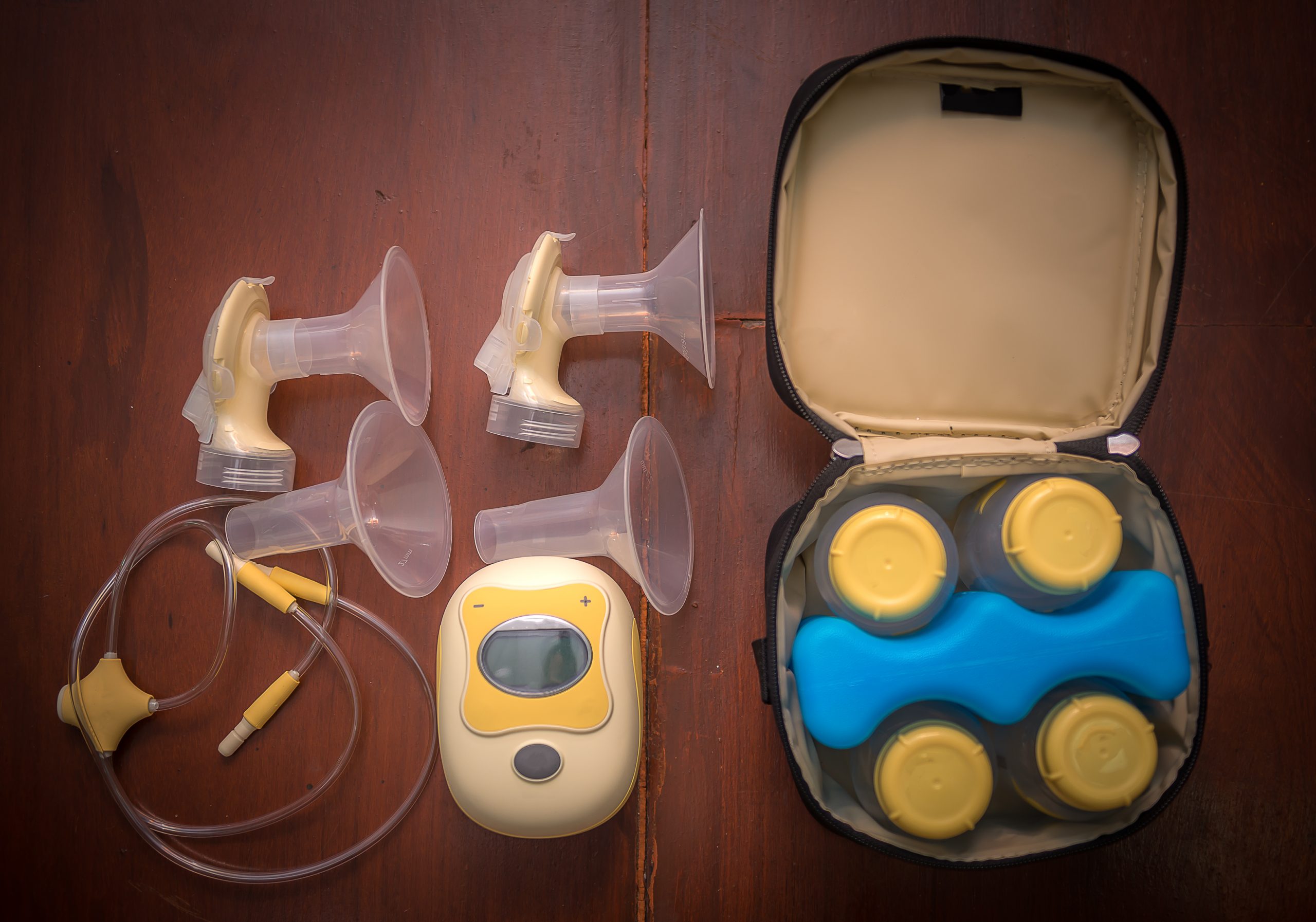 Everything You Need to Know About Breast Flanges, Breast Shields, & Nipple Shields  
Whenever I'm looking for a new recipe to cook I'll skim the ingredient list and the second I see an ingredient that intimidates me (I'm looking at you yeast and fennel) I immediately write it off. I am simply not a good enough cook to attempt yeast.
For a while, this is how I felt about breast flanges, breast shields, and nipple shields. Just reading those words intimidated me. I felt like I would never understand what they were and what they did. But eventually, I got the hang of it.
I'm here to demystify these important breast pump tools.
First of all, did you know that a breast flange and breast shield are the same thing? Until I started nursing, I didn't. I thought they were two very different things. So let's discuss.
What is a flange/breast shield?
A flange or breast shield, is what fits right over your nipple when you are pumping. You cannot use a breast pump without a flange/breast shield. They are an integral part of pumping.
Breast flanges create a seal around your areola, which creates the vacuum that draws your nipple into the tunnel.
Your flange needs to fit your nipple AND feel comfortable. All breasts and nipples are different sizes, so most pumps offer different sizes flanges as well. For example, Medela offers sizes 21mm – 36mm.
How do I know if my flange fits?
There are different size shields, so choosing the right size is going to be imperative when you first start pumping.
Most pumps come with a few flanges in the 24mm size. To test if this is the right size for you, center your nipple and start to pump. If your nipple is moving freely in the flange tunnel, that is the right size for you.
If your nipple or areola is turning white, rubbing along the sides, pulling too much, or hurting, then you may need to try a different size.
It's also important to know that as your pumping journey continues, your breasts may change size and shape so pay attention to how pumping feels as you become more proficient.
What are nipple shields?
Nipple shields are different from flanges/breast shields. These are not necessary for everyone to use, unlike the flange.
A nipple shield is used for moms who are having a lot of latching problems such as:
Premature baby
Flat or inverted nipples
Tongue-tied infants
Sore nipples
The way a nipple shield works is to create suction. It can also help position the nipple in such a way that babies who are having trouble latching might be able to do so more easily. For flat or inverted nipples, the nipple shield will draw out the nipple making it easier to latch.
Also, the shield can make it easier when your nipples are painful or sore.
Nipples shields are not for everyone and should only be used if absolutely necessary. Talk with your doctor or a lactation consultant if you feel like you would be a good candidate.
At Insurance Covered Breast Pumps, we know that the pumping life is mom life. And we want you to be successful!
See if your insurance will cover one of our brand name breast pumps by clicking here and follow our Facebook and Instagram for more pumping tips.