Description
Our Matriarch Maternity back brace offers back support with molded back panel which helps to support and unload the lumbar spine during pregnancy.  It is designed to support the back and control movement in more than one plane.  This brace can also be used post-partum while mom regains abdominal strength, and especially after a C-section.
Small/Medium 26 – 42 in
Large/XLarge 34 – 50 in
2XLarge 40- 56 in
3XLarge 46 – 62 in
4XLarge 52 – 68 in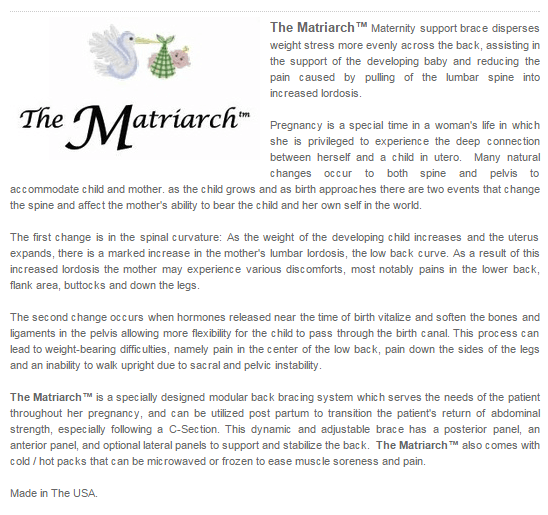 *Cold/hot packs can be purchased separately and are not included with brace.